Big Tech must ban Trump permanently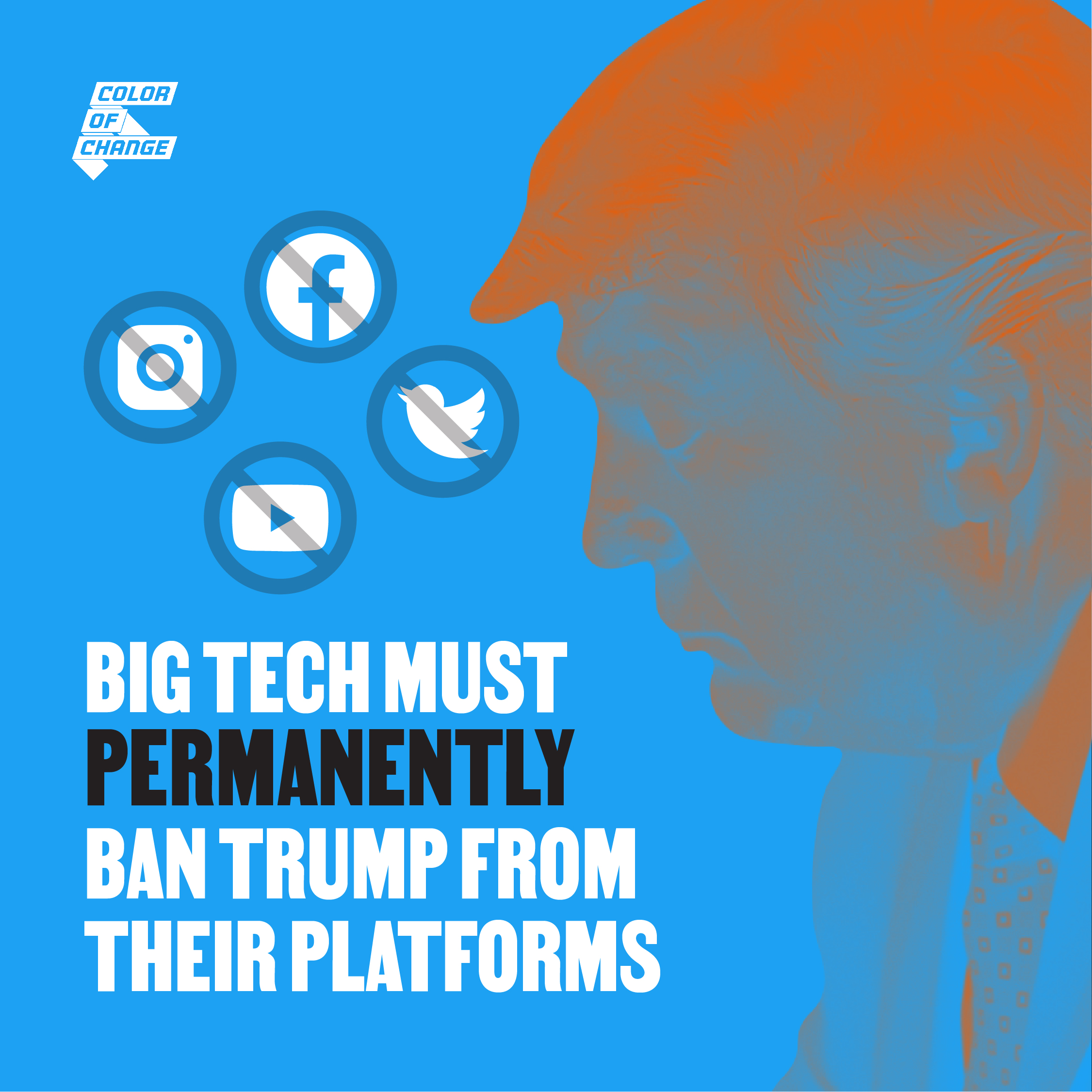 This weekend, disgraced former President Donald Trump once again called for violence as a means to avoid accountability and Big Tech are his accomplices. Trump called on his supporters to "take our nation back" on his Truth Social platform as Manhattan prosecutors prepare to indict him this week. Almost immediately, his followers began openly discussing on social media platforms what violence they could use to stop the indictment. Color Of Change has been warning Big Tech companies: Unless they take permanent action, Trump and his supporters would once again use social media to foment and organize violence. If we want to prevent another moment like the deadly Jan. 6, 2021, insurrection, then Big Tech companies must permanently ban Trump.
Since the start of 2023, Facebook, Instagram and YouTube have all welcomed back Trump to their platforms. When these companies view the risk Trump poses to public safety as "sufficiently receded" and under "careful evaluation" despite all of the evidence to the contrary, they are diminishing the continued threat of white nationalist violence that Trump continuously encourages. Big Tech's assessment is clearly flawed: It hasn't even been a week since Trump's YouTube account has been reinstated before he made his most recent veiled public calls for violence and intimidation equivalent to his rallying cries on Jan. 6. There are no guardrails or policy adjustments Big Tech can enact to protect us from Trump leveraging their platforms to encourage white supremacist violence against our communities and our democracy. The only solution is for Big Tech to permanently ban Trump from their platforms. Tell Big Tech to put people over profits.
Here is the Petition:
Big Tech CEOs,

You will have blood on your hands. Public safety continues to erode as long as you continue to have Trump on your platforms. 

Trump should have been banned for good from your platforms years ago, and the Jan. 6 insurrection should have been the last straw. By reinstating his accounts, you have empowered him to continue calling for white nationalist violence and effectively given him a megaphone to amplify his calls. As prosecutors in prepare to indict him, Trump is making veiled public calls for violence and intimidation equivalent to the misinformation and dog whistles he used on Jan. 6. Stop fanning the flames of white nationalism and ban Trump permanently from social media platforms.