Tell the Media to Stop Perpetuating Anti-Black Narratives Around COVID-19!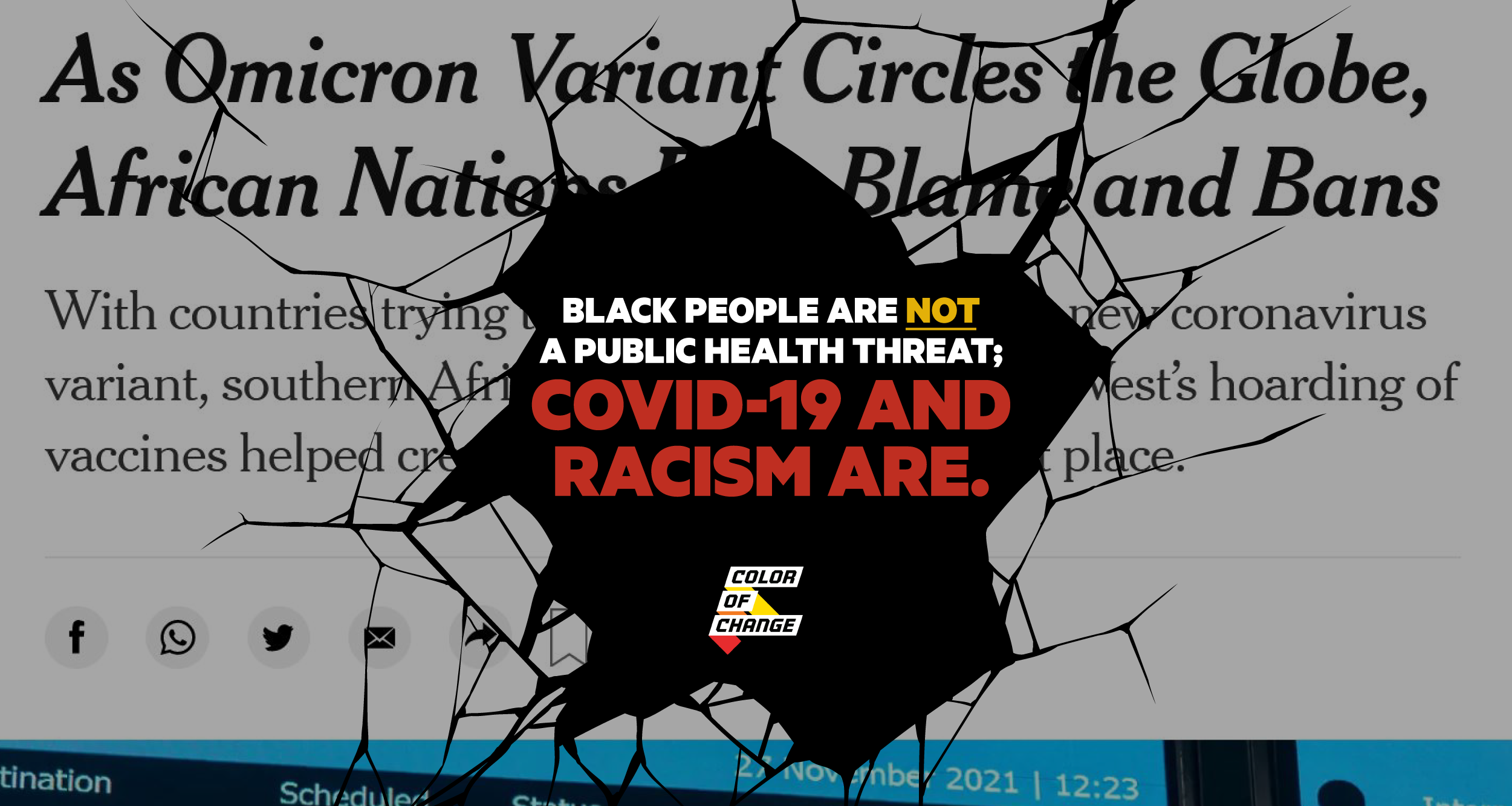 On November 26, researchers in South Africa discovered Omicron, a new variant of COVID-19 that is highly contagious, with high rates of reinfection. But while it has since been determined that Omicron had been in Europe weeks before it was detected in South Africa, the media has dubbed the entire continent a "COVID hotspot" and spread misinformation about the relationship between Black people and the COVID-19 pandemic. 
Some media outlets have referred to the Omicron variant as the "South African variant," wrongfully indicating that it originated there; while others have failed to make any mention of the spike in Omicron variant cases across Europe (e.g., Britain, Denmark), opting to focus solely on the number of COVID-19 cases in South Africa.
What we're witnessing happened in the early days as COVID-19 was uncovered in China. The racism and xenophobia that emerged then are showing now. The media should be ashamed of enabling racist narratives—it simply has to stop. 
Tell the media that Black people are not public health threats!
Below is the petition we will send to media outlets:
Here is the Petition:
Dear Media Executives: 

At the onset of COVID-19, Color Of Change asked that media outlets undertake responsible, factual, and nuanced reporting on the pandemic and its impact on Black and low-income communities. But with the discovery of the new coronavirus variant, Omicron, media outlets have instead served as a megaphone for misinformation and perpetuated anti-Black narratives surrounding the public health crisis. 



While Omicron did not originate in South Africa—but Europe, rather—the media has continually referred to it as the "South African variant" and framed Black people on the continent as the harbingers of COVID-19.



Black people are not public health threats and the media must stop perpetuating COVID misinformation. Color Of Change is demanding that the media do better.