Tell Amazon to conduct a full racial equity audit now!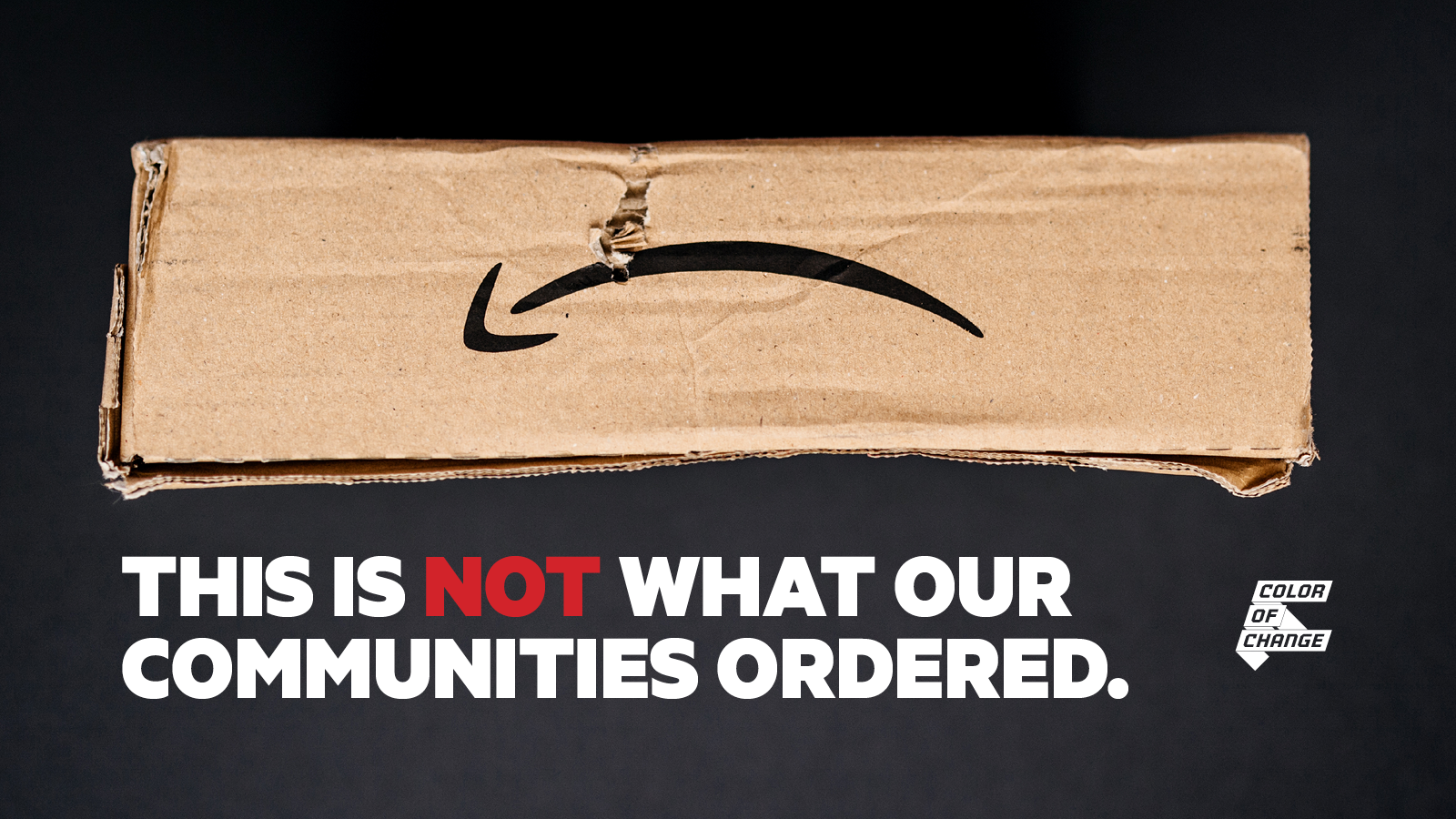 Amazon has an opportunity to do right by its Black workers, but it continues to miss the moment. Following mounting pressure from Color Of Change and shareholders like the New York State Retirement Fund to undergo a full, independent racial equity audit, Amazon is attempting to avoid accountability by announcing an extremely limited audit that fails to examine the vast majority of the company's discriminatory impact. This audit falls far short of what we've been demanding. This audit would not cover any of the following:
Black corporate workers, who must contend with a toxic work environment, lower pay, and limitations to their professional advancement at Amazon

Black-owned small businesses that are undercut and driven out of business by Amazon

Black communities that are exploited by Amazon warehouses and Amazon's relationships with law enforcement
This is not accountability; this is a smokescreen, and it is unacceptable.
Amazon needs to undergo a full racial equity audit to take into account how it harms Black small businesses and communities. Amazon leverages its power to force small businesses to sell on the massive platform, where they are subject to Amazon's anticompetitive and abusive practices, such as copying sellers' products and elevating their own version of these products in the search results. This has led to the disappearance of one-third of small book publishers and about 40 percent of the nation's small businesses that make apparel, toys, and sporting goods. In addition, Amazon opened the majority of its new warehouses in communities of color. Evidence suggests that people who live within half a mile of these warehouses are much more likely to have asthma or suffer a heart attack. These impacts are currently missing from Amazon's proposed racial equity audit.
The time for Amazon to change is long overdue. It is the second largest private employer in the U.S., and it pressures its workers to fulfill 2-day orders at the cost of their safety. In December 2021, six Amazon workers in Edwardsville, Illinois were killed because of the company's negligence and failure to prioritize their safety during a tornado. Even when there are no climate disasters, Amazon warehouse workers experience twice the serious injuries of other warehouse workers across the country, according to 2020 numbers. Amazon needs to center Black workers in its business model—their lives depend on it. 
"Amazon is really good at things it wants to be good at," said former Amazon diversity and inclusion manager Chanin Kelly-Rae. Tell Amazon that it should do its racial equity audit right by covering the full scope of harm done by the company, not just an incomplete segment of its workforce. From products to executive decision-making, to law enforcement contracts, and the impact of its warehouses on Black communities—everything should be a part of the audit. Anything less than that is a sham.
Below is the petition we will send to Amazon.
Here is the Petition:
Andy Jassy, 


The decision to undergo a racial equity audit is one that should not be taken lightly. It is disappointing to see that Amazon's proposed racial equity audit only takes into account a segment of your workforce. The racial equity audit should cover the full scope of harms from the company, including products, executive decision-making, law enforcement contracts, and the impact of its warehouses on Black communities, as well as the full framework of Color Of Change's Beyond The Statement: Tech. 

Black-owned small businesses, workers, and communities have been harmed by Amazon. They need to be accounted for in a racial equity audit. If you continue the racial equity audit as it currently stands, then your results are nothing more than invalid.