RSVP: Color Of Change & 13th Forward "Teach-in" on January 13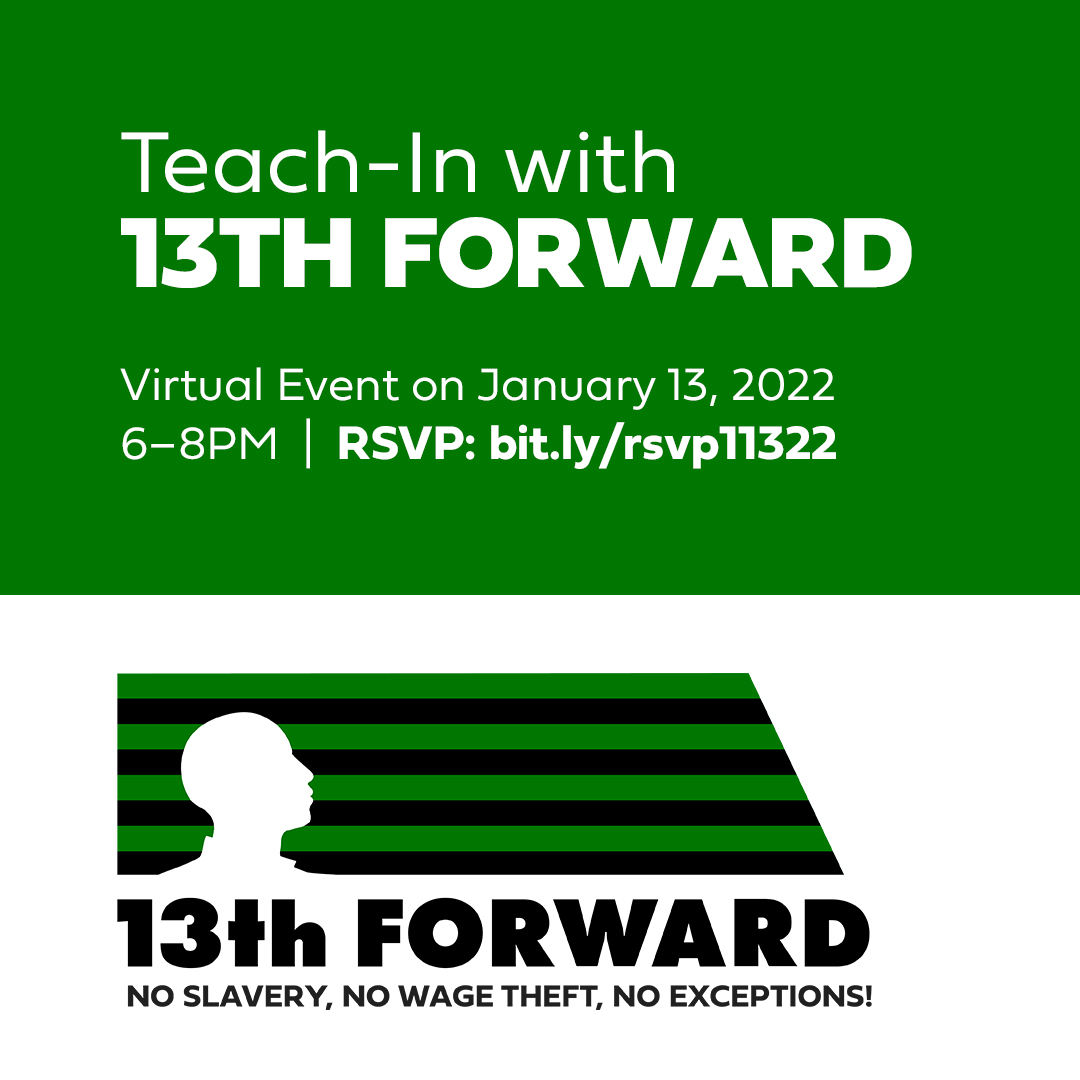 New York state still enshrines forced labor in its constitution, and exploits the labor of incarcerated people every single day. 
We must end this cruel practice that disproportionately targets Black and Brown New Yorkers. That's why Color Of Change is part of the "13th Forward" coalition to end forced labor in New York — and why we need your help to launch this powerful, transformative campaign.  
13th Forward is hosting a virtual event on Thursday, January 13 to hear from impacted community members and learn how we can work together to end prison slavery in New York. Use this form to RSVP now.
WHO: The 13th Forward coalition, Color Of Change, and you

WHAT: A virtual "teach-in" event about the campaign to end forced labor in New York 

WHEN: Thursday, January 13
6 - 8 PM ET 
WHERE: Virtual event (Registration required - use this form)