Tell The Pennsylvania House Judiciary Committe: Reject SB 913 and pass real probation reform in Pennsylvania
Tell The Pennsylvania House Judiciary Committe: Reject SB 913 and pass real probation reform in Pennsylvania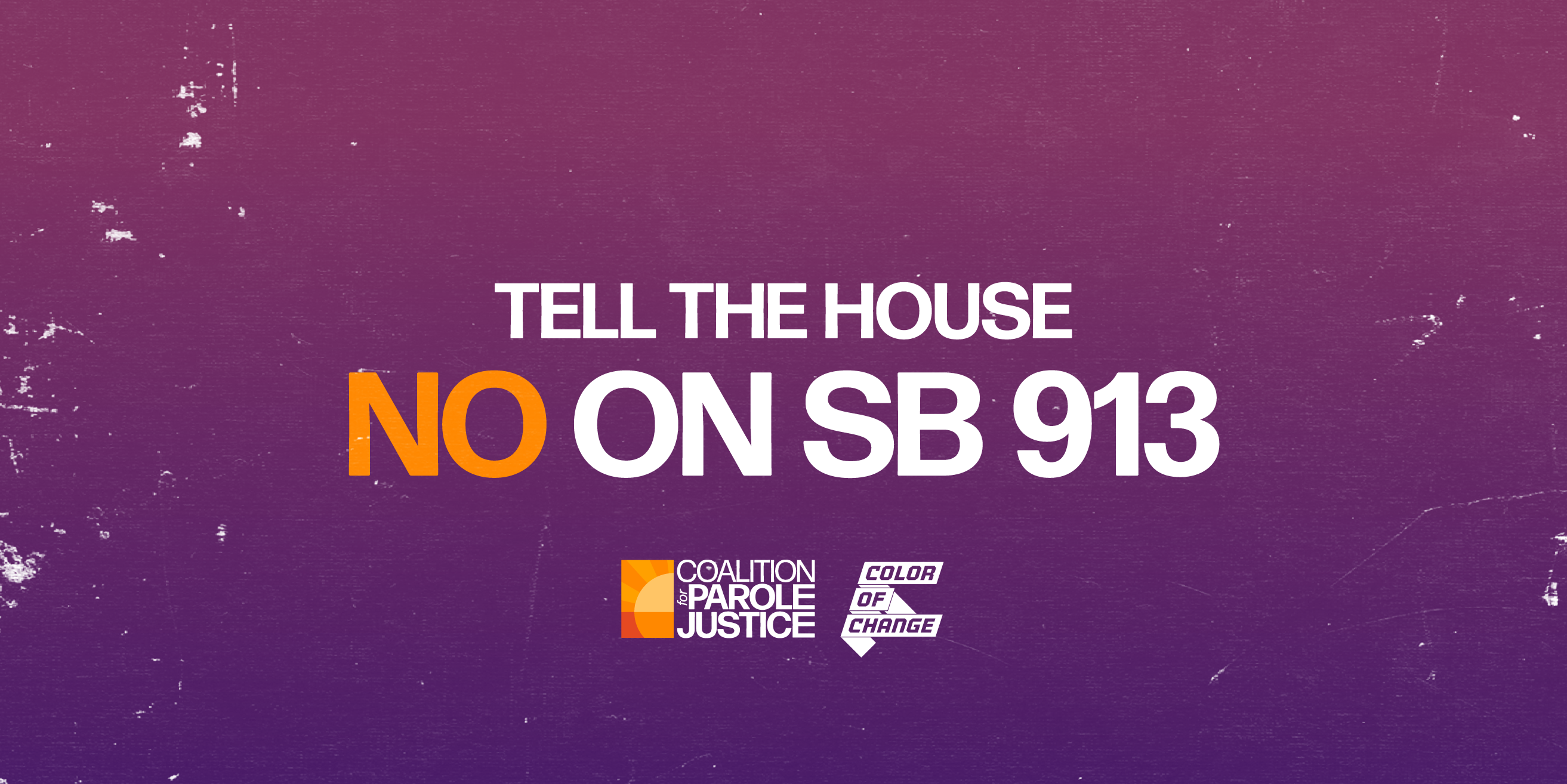 Last month a group of lawmakers introduced SB 913, a bill they claim will address the main problems in Pennsylvania's probation system and reduce Pennsylvania's mass incarceration footprint. But, instead of tackling the core issues and streamlining pathways to freedom, this bill gives more power to judges and probation officers to incarcerate people on probation and actually expands what could be considered criminal conduct under supervision. We can't allow this fraudulent attempt at reforming the probation system to become law. 
As legislators champion the bill as reform, SB 913 does nothing to shorten or further define the length of probation. In fact, it gives prosecutors and judges the power to arrest and imprison people for technical probation violations and intentionally vague "threats to public safety". We know that prosecutors and judges certainly don't need more unchecked power. Tell lawmakers that SB 913 is an unacceptable bill that will send more people to jail, not fewer. 
More than 180,000 Pennsylvanians are currently on probation. They deserve real pathways to ending the draconian probation system. SB 913 is not that solution.  People on probation shouldn't have to constantly worry that they can't visit an out of county doctor or that any move they make could be seen by a judge as a "public safety threat" that sends them to jail or prison. They should be able to reconnect with their families and communities. Join Color Of Change and send a clear message to the House Judiciary Committee: Reject SB 913 and pass real probation reform in Pennsylvania.
Here is the Petition:
Dear 

I am writing to you as a concerned constituent urging you to reject the dangerous SB 913. 

For years, organizers across Pennsylvania have called on lawmakers in Harrisburg to reimagine the state's overly complicated probation system that has cycled people in and out of prison for years. Last month a group of lawmakers introduced SB 913, a bill they claim will address the main problems in Pennsylvania's probation system and reduce Pennsylvania's mass incarceration footprint. But, instead of tackling the core issues and streamlining pathways to freedom, this bill gives more power to judges and probation officers to incarcerate people on probation and actually expands what could be considered criminal conduct under supervision.

It should be no surprise than that the major backers of this bill are right-winged groups like American For Prosperity, the Commonwealth Foundation, the Faith and Freedom Coalition, and the Pennsylvania District Attorneys Association, and the Pennsylvania Chamber of Business and Commerce. These organizations have routinely dismissed progressive criminal justice reform. 


SB 913 does nothing to shorten or further define the length of probation. In fact, it gives prosecutors and judges the power to arrest and imprison people for technical probation violations and intentionally vague "threats to public safety". Prosecutors and judges certainly don't need more unchecked power.

More than 180,000 Pennsylvanians are currently on probation. They deserve real pathways to ending the draconian probation system. SB 913 is not that solution.  People on probation shouldn't have to constantly worry that they can't visit an out of county doctor or that any move they make could be seen by a judge as a "public safety threat" that sends them to jail or prison. They should be able to reconnect with their families and communities. That is why I am urging you to reject SB 913 and pass real probation reform.

Sincerely,

[Your Name]