We Need Emergency Medicaid Expansion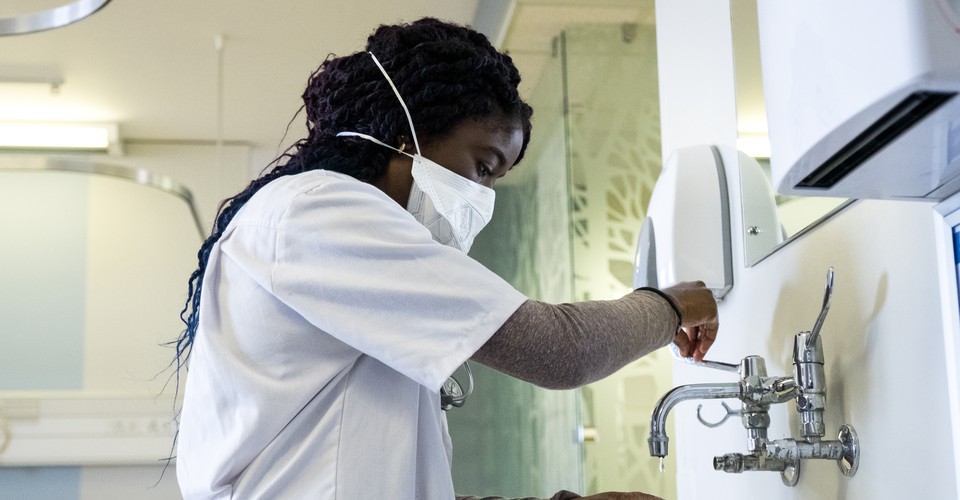 Roughly half of American health insurance is provided through an employer. If you lose your job, you're typically eligible for COBRA which will allow an employee to keep the same employer provided health insurance. However, with claims of unemployment soaring by the day, the idea of paying a COBRA premium along with maintaining a household is absurd. The cost of COBRA coverage is estimated at $633 a month depending on the bi-weekly deductions from wages, and as Many Black people are facing lay-offs and should not be expected to shell out money for health care coverage.
That's why we need states to expand Medicaid. As the number of uninsured Americans jump from 27.5 million to 42 million, expanding emergency Medicaid would help ensure that our folks in need of any treatment would be able to go to the doctor and avoid the financial calamity of not having insurance. Not extending Medicaid coverage to millions who need it most puts lives at risk. This kind of move not only prevents people from getting needed care for ailments but increases the risk of COVID-19 exposure...without treatment. Emergency Medicaid must be a part of our coronavirus response. And as folks are losing their employer-sponsored health insurance, denying healthcare access at this time puts us all at risk, in a time where Black people remain incredibly vulnerable. 
Statistics are confirming that Black people are disproportionately dying due to coronavirus, and more than ever Black people need the security of health coverage to combat the costs of care associated with coronavirus. The highest jobless rate during the Great Recession, which ended in 2009, was 10%. According to projections, the nation's unemployment rate could approach 32% - with over 10 million unemployment claims filed within the last two weeks. In today's volatile economic climate, no one should be expected to pay for COBRA to be protected from coronavirus. Our government must step up and expand Medicaid.
Below is the letter we will send to state governments: 
Here is the Petition:
Dear Representative,

I'm writing on behalf of Color Of Change, the nation's largest online racial justice organization, which has more than 1.7 million members. We are calling for an expansion of Medicaid. More than ever Black people need health insurance. In Milwaukee County, Wisconsin, 81 percent of the deaths were black people while Black people make up only 26 percent of that county. In Chicago's Cook County 70 percent of coronavirus deaths are black, while black residents make up only 23 percent of the population in the county. It is clear, Black people are disportionately dying from coronavirus and need continued health care insurance.

Black people are already systematically disadvantaged due to access to health care, lack of cultural competence by providers, and implicit bias in rendering healthcare services, and the threat of coronavirus adds an additional layer to these quality-of-life issues. Roughly half of American health insurance is provided through an employer and with the rate of unemployment claims rising by the day, many Black people will be left helpless in the face of coronavirus without healthcare coverage. Due to the current economic strain on families, COBRA premiums are not an option. Medicaid services approximately one in five people and provides health and long term care for the most vulnerable. It is estimated Medicaid covers upwards 75 million people, ranging from seniors, people with disabilities, children and low-income adults. If every state offered emergency Medicaid where health insurance falls short, then 27 million people would gain coverage -not to mention those that last health insurance throughout the pandemic. 

As a provider of coverage in the time of medical need, the State has the power to play a critical role in flattening this virus curve of contraction and reverse the negative effects this pandemic will have on Black people and communities. If no other time, it is imperative that entities in power focus on one of the most vulnerable communities in need and prioritize the health of Black people.