Tell Senate Democrats: Reform the Jim Crow Filibuster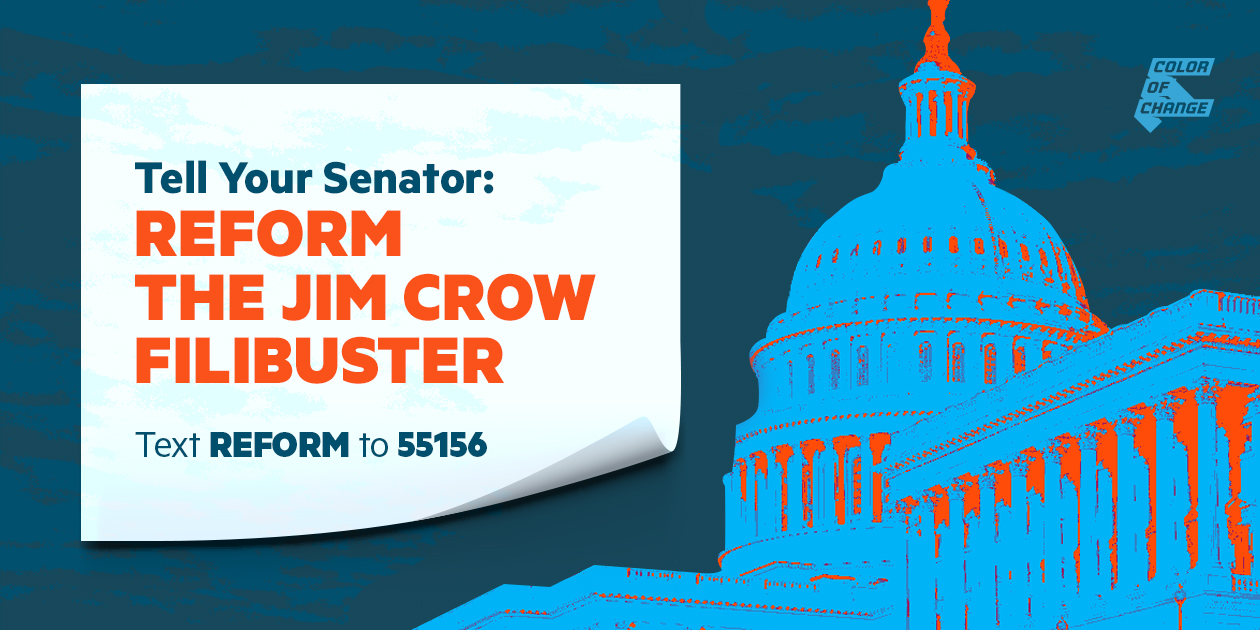 After Democrats won the presidency and successfully flipped the Senate, Republicans have unleashed an unprecedented attack on voting rights across the country. Legislators and local election officials in at least 43 states have introduced more than two hundred fifty new bills restricting voting rights since the November election. They're exploiting the lack of federal oversight to force through policies that disproportionately limit Black voters' access to the ballot. Republicans are threatening to use the filibuster to block two critical voting rights bills: The For The People Act and the John R. Lewis Voting Rights Advancement Act .
Senate Democrats need to pick a side: the #JimCrowFilibuster, or the voting rights of Black people across the country. Tell your Senator to reform the #JimCrowFilibuster!
Here is the Petition:
Dear Senator,

Seven years ago, the Supreme Court gutted the original Voting Rights Act in its Shelby County v. Holder decision, paving the way for a resurgence of voter suppression laws and practices that disproportionately disenfranchise Black voters. We need For the People Act and the John R. Lewis Voting Rights Act to restore much-needed protections for Black voters. If Republicans threaten to block the bill with a filibuster: reform the filibuster. 

Please match the urgency of this moment in history by doing everything in your power to reform the filibuster, pass the For the People Act, and pass the John R. Lewis Voting Rights Act.

Sincerely,
[Your Name]