#GiveKapAJob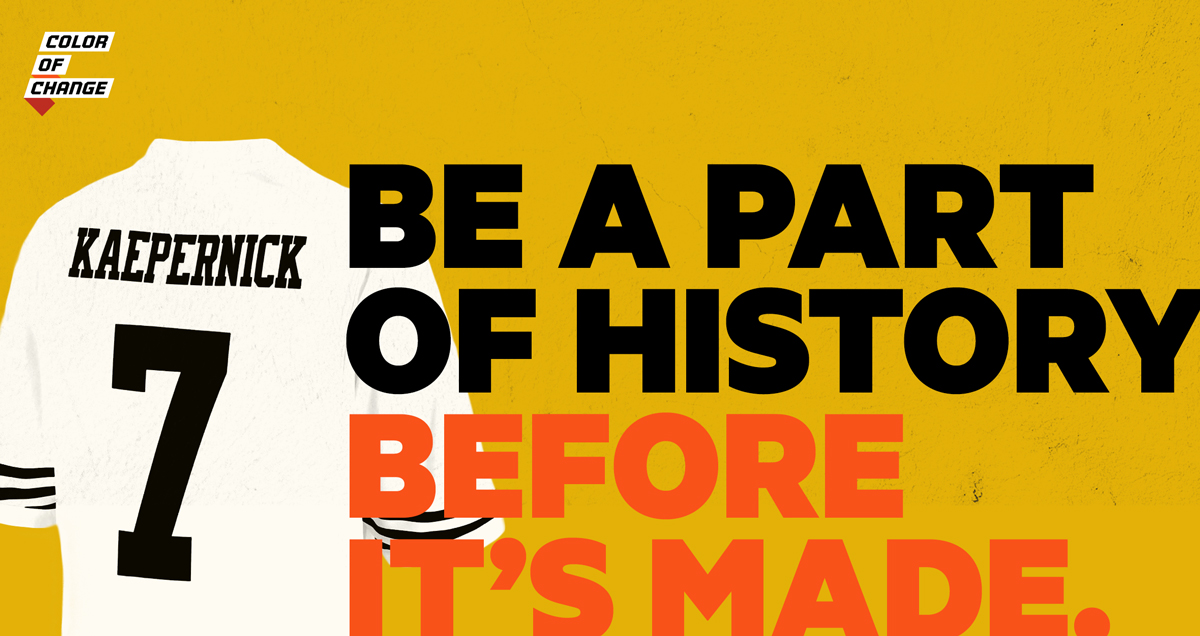 The NFL has stated it wants to do better. Recently, the NFL has "condemned racism and the systematic oppression of Black People." So we are telling them to put those words to use by stopping the blackballing of Colin Kaepernick and bring him onto a team.

Former 49ers Quarterback Colin Kaepernick was punished for his refusal to stand during the national anthem in an unapologetic statement challenging police violence and systemic racism against Black people. All 32 teams have refused to sign Kaepernick, even after his successful tryout session. His courageous actions in defense of Black people will not be remembered just as gestures. With the support of a broad community beyond any single football team, Kaepernick is valuable to any NFL franchise on and off the field.
Players, fans, and everyday people are continuing to fight for Kaepernick. As our uprising is now global, we can definitely make sure the NFL hears us by calling them out directly.
Here is what the NFL has stated in response to this moment:
"We, the NFL, condemn racism and the systematic oppression of Black People. We, the NFL, admit we were wrong for not listening to NFL players earlier and encourage all to speak out and peacefully protest. We, the NFL, believe Black Lives Matter. #InspireChange"
We are inspiring change by telling them to #GiveKapAJob. As long as fans, NFL players, and everyday people keep adding their voices, Colin Kaepernick's message will not be silenced.
Tell the NFL to give Colin Kaepernick a Job! 
Here is the Petition:
Now, more than ever, corporations and entities with large platforms must do more in this moment than pledge commitments. Actions must follow and match words. As the past few weeks have only underscored the message Colin Kaepernick was bringing to the forefront, the National Football League can show it has heard us, by once and for all, giving Colin Kaepernick a job and allowing him to return to the League. 

It's clear that we are witnessing the dawn of a new era of activism and how to show up in this moment. How does the League intend to show up beyond a public statement? Join us now and #GiveKapAJob.