Tell Georgia Business Leaders: Stop Enabling Voter Suppression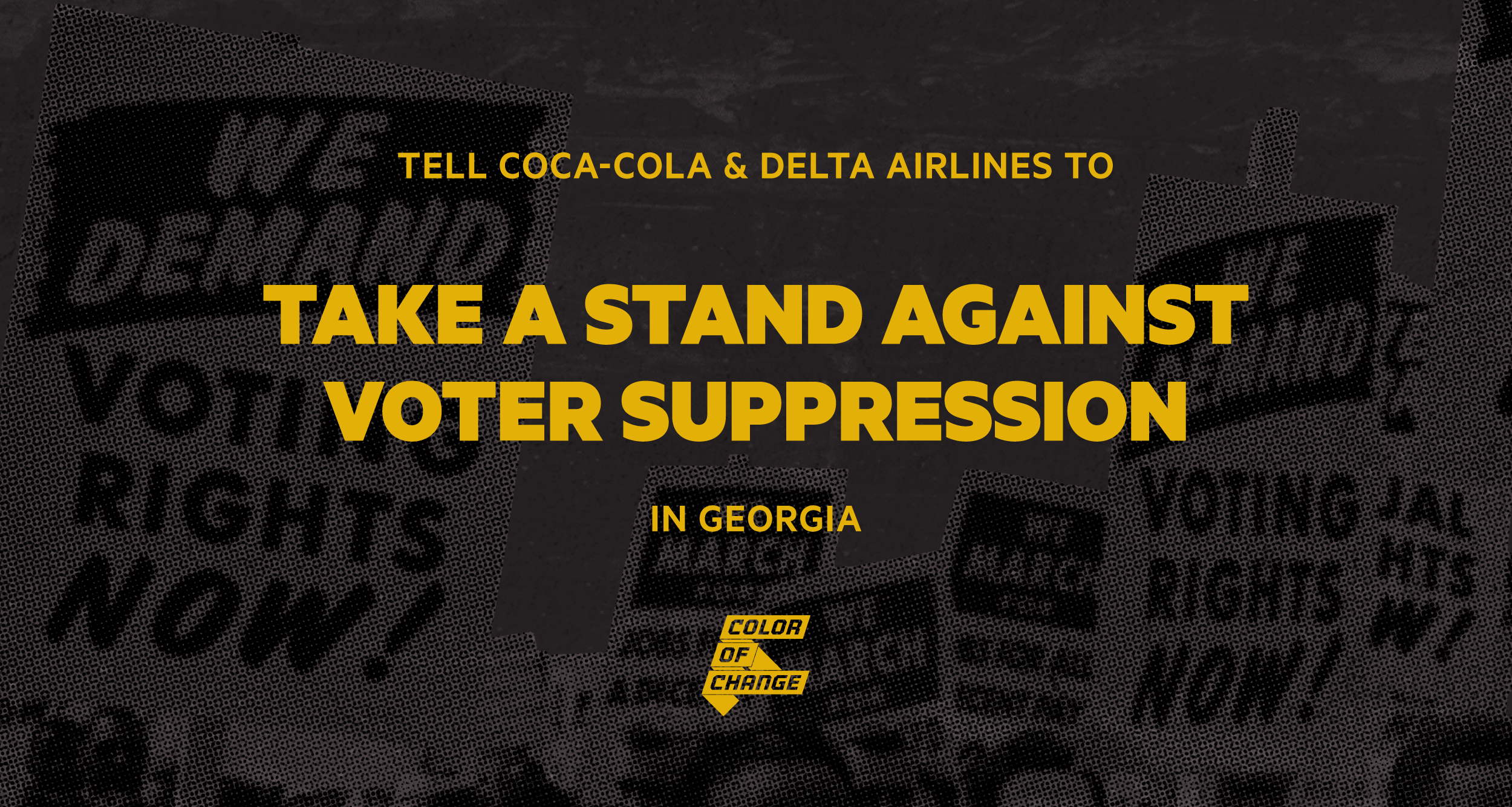 In Georgia, lawmakers are using every available tactic to enact voter suppression. After the results of the 2020 election, Republicans have introduced a number of bills that would make it even harder for people of color to vote across the country. A voter suppression bill has already passed in Georgia that will create more restrictive voter ID laws, purge people from voter rolls, and limit absentee voting.
Despite the overtly racist motivation behind these bills, many in the business community are not only staying silent, but also making political contributions to the very lawmakers who are intent on enacting these laws.
The right of people of color to vote is under perpetual attack. Corporate America has the unique ability to make sure that every worker has the chance to vote. Tell the Georgia business community to step up and make sure that Republicans don't make it harder to vote.
Here is the Petition:
Dear ,
We know our society won't experience freedom and justice for all until we ensure that everyone is able to participate in democratic processes like voting on an equal basis. I am concerned about the voter suppression bill recently passed by the Georgia legislature to restrict voting rights across the state.

State legislators should be encouraging voter participation, not limiting it. As a major employer in the state, I'm calling on you to use your company's influence to speak out against voter suppression in Georgia and publicly declare your support of the For the People Act and the John Lewis Voting Rights Advancement Act.

Legislators shouldn't get to choose which votes matter just because they do not like the results of an election. Your company has an opportunity to establish itself as a model of how corporate America can join the right side of history when it comes to voting rights and racial justice. I urge you to denounce efforts to make it harder for Georgians to vote.


Sincerely,
Your name