The FBI is obscuring white supremacist violence.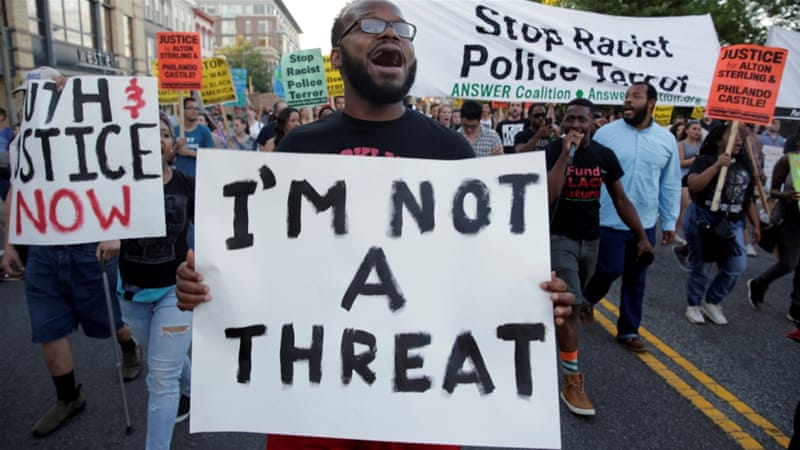 The FBI has changed the way it categorizes domestic terrorist investigations by dropping the category "White Supremacy." Instead, in an effort to conceal white supremacist terrorism and discreetly criminalize Black activists, it created a blanket category: "Racially Motivated Violent Extremism."
This new category combines and conflates incidents involving white supremacists and the made-up "Black Identity Extremists." The latter term was created to undermine legitimate Black activist and protest movements, such as the Movement for Black Lives.
The FBI is downplaying the most violent domestic terror threat in the U.S. — white supremacy —  and obscuring the fact that it targets Black activists who protest police violence and labels them as domestic terrorists. The threat of white supremacy has been especially evident over the past few years and is a present threat to us all having claimed lives across the country from the Charleston, South Carolina church massacre, the murders and shootings at synagogues in Pittsburgh and Poway, California, and at the deadly 2017 "Unite the Right" rally in Charlottesville, Virginia.
As a result of the category change, in a recent congressional briefing, the FBI stated it could no longer identify how many white supremacist attacks have occurred this year. Because the category change will eliminate this necessary data — and because there is no connection between Black activists or organizations and organized violence — these groups should not be identified together.
Being labeled a terrorist or a national security threat has life-threatening implications. Historically, Black movement leaders have been unconstitutionally targeted, attacked, jailed, or even killed in their efforts to confront racism, police brutality, and police violence.
To FBI Director Christopher Ray.
Here is the Petition:
We demand the FBI remove the "Racially Motivated Violent Extremism" category, dismantle the secrecy surrounding the categorization of white supremacist threats, stop grouping white supremacist incidents with black folk, and be transparent around the funding used to investigate domestic terrorism.