Demand Biden Protect Black Migrants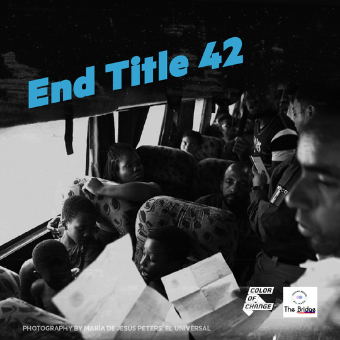 The lives of Black migrants are in danger. 
In less than 5 months of presidency, the Biden Administration has expelled thousands of Haitian migrants - including children, infants, and pregnant women - to Haiti during a severely violent political crisis. Many more have been locked up in cages in detention centers. All of this is happening amid a political and economic crisis in Haiti caused by years of U.S.- backed dictatorship.
This is a racial justice crisis, and we need your support to protect Black migrant lives.
Despite reluctance from even the Center for Disease Control, Trump used a policy called Title 42 to create an invisible wall preventing Black migrants from countries like Haiti from seeking asylum during the pandemic. And now Biden is continuing to use this policy to prevent vulnerable Black migrants from seeking asylum.
This is where you come in. Black people worked hard to get Trump out and Biden in - a president who while running for office publicly campaigned in support of the Haitian community. Biden has the chance to end Title 42 today.
As this country's immigration practices increasingly mirror our mechanisms for domestic policing, we are saying Black lives matter irrespective of origin. The targeting and prioritization of Black migrants for deportation is immoral and wrong.
This is why Color Of Change is joining Haitian Bridge Alliance(HBA) and other organizations to demand that Biden end Title 42 and protect Black migrant communities today. 
Add your name to the fight for Haitian migrants.
Below is the letter we will send to President Biden.
Here is the Petition:
Dear President Biden, 

Color Of Change, in partnership with The Haitian Bridge Alliance and other organizations, is calling on you to support Haitian communities fleeing economic, political, and climate crisis. Your commitment to racial justice and human rights must extend to Black communities fleeing danger. Granting asylum to those in need is essential to the tenets of American democracy and upholding global human rights, and the consequences of deporting and detaining Black migrants are deadly. We hope you'll take the necessary steps to protect Haitian communities, and ALL Black communities living in the United States by ending the use of Title 42 today.