Tell District Attorney Nancy O'Malley to bring criminal charges against BART Officer Joseph Mateu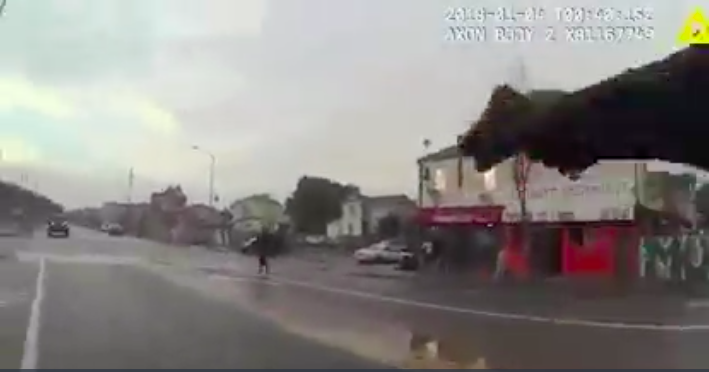 We cannot let another killer cop get away with murder in our community. He's still on duty and we have to act now to protect our streets.
On January 3, 2018, Bay Area Rapid Transit (BART) Officer Joseph Mateu shot and killed a 28-year-old, unarmed Black man and father of two young children, Sahleem Tindle, at the West Oakland station. The Oakland Police Department and media reports immediately charged that he was armed but after viewing the footage, the family reported that Sahleem had his back turned to Mateu and that he was unarmed. We protested, we petitioned, and we acted in solidarity with his family.
After the footage was leaked, BART Chief Carlos Rojas finally released a segment of the tape. The family's reports proved true. Now, we must show up again and do our part. We must demand that the District Attorney criminally charge Officer Mateu. He murdered Sahleem Tindle and claimed his victim was armed. The lie is a tired one.
Black people have been down this road too many times. False media narratives have become a familiar pattern of misinformation after the murder of Black people at the hands of law enforcement. These narratives seek to criminalize victims of police brutality. Enough is enough.
Sahleem's entire family has called for justice with his mother, Yolanda Banks Reed, and his brother, Karim, putting in so much work at protests, meetings, and on social media. They have called for criminal charges to be brought against the officer who murdered their beloved brother, son, father, and partner. They need our support right now. In times of tragedy, we all rely on community solidarity. Let's show up for Sahleem's family. Let's use our collective power to tell the District Attorney to bring charges. 
Below is the petition we will send. Please sign and share.
Here is the Petition:
Dear District Attorney Nancy O'Malley,

We demand you bring charges against the BART officer who killed Sahleem Tindle. Officer Joseph Mateu rushed onto the scene, drew his weapon before he could even ascertain what was happening, did not identify himself as a police officer, and shot Sahleem Tindle within the space of a few minutes. And then he lied about his victim being armed. To say that he has exercised poor judgment is an understatement. His behavior is criminal and he should be charged as such.

We demand justice for Sahleem Tindle and for his family.