Tell Congress to PASS the Break the Cycle of Violence Act!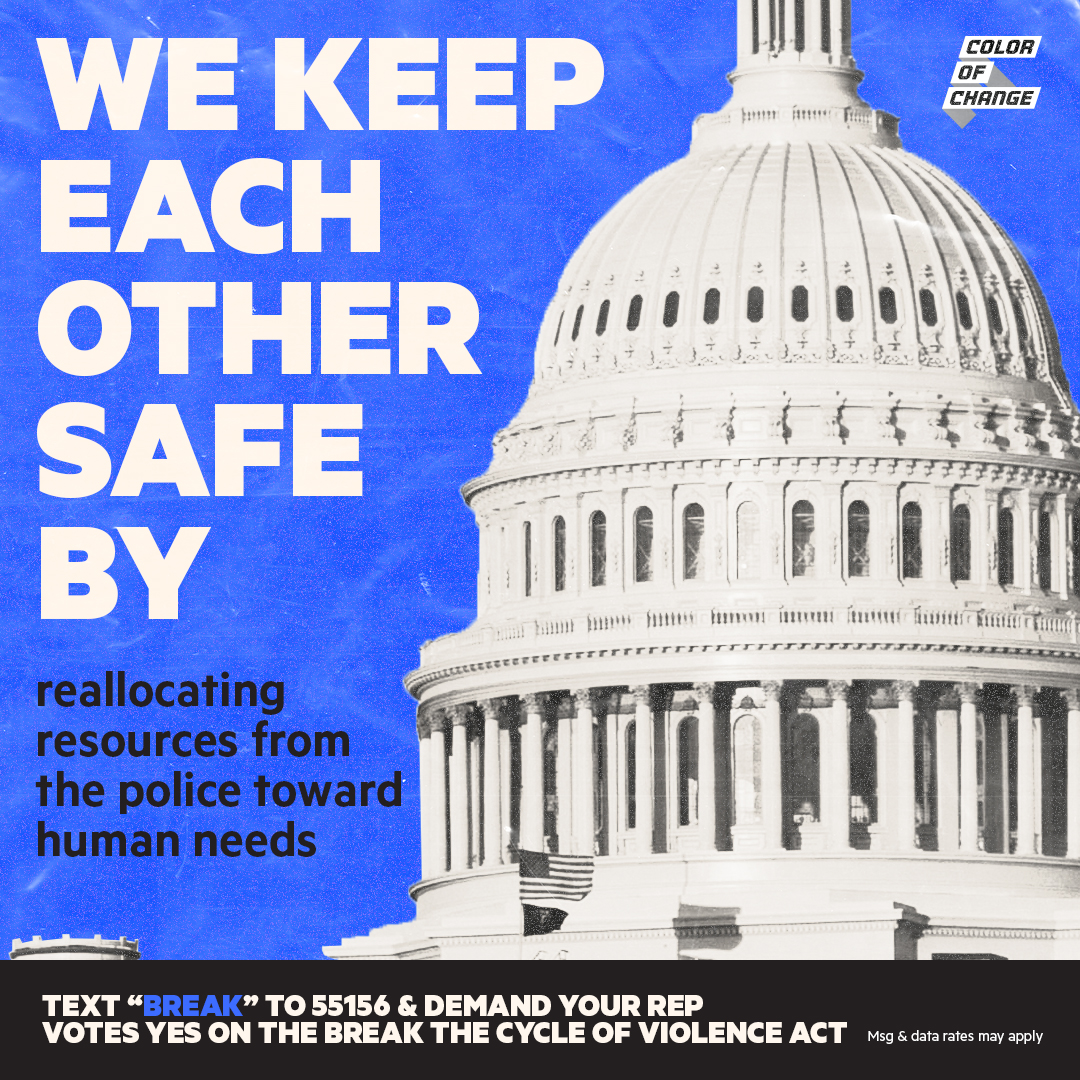 Gun violence is a public health issue that requires real solutions, not carceral consequences. And if we learned anything last year, it's that maintaining safety in our communities requires divestment from policing as the default response to the crisis. Most lawmakers want us to believe that violence is simply a matter of deviant behavior— but poverty produces violence, and policies increase violence. 
For decades our policymakers have relied on "law and order" rhetoric because criminalization conditions us to assume violence is a problem with "dangerous" individuals, instead of a national epidemic with social context and history. Make no mistake: Gun violence is a public health crisis. That's why we are calling on Congress to pass the Break the Cycle of Violence Act, which includes $5B for gun violence prevention programs. We need to trust in the expertise and solutions of those most proximate to the harm. With this investment of our federal tax dollars, we have an unprecedented opportunity to build an infrastructure of healing while also disrupting cycles of violence.
As city officials continue to justify directing federal funds to police as a solution to an increase in "crime", gun violence is at a historical low, that's because of the work gun violence intervention groups have been doing for the last two decades on a shoestring budget. And now, a momentary uptick in gun violence is being exploited by police to increase their power.  an enormous percentage of relief money distributed for communities to survive and rebound from the pandemic— is being looted. But with The Break the Cycle of Violence Act, we have the chance to win a historic investment in local GVP efforts that we've never seen before.
Join us in demanding that our policymakers prioritize solutions to the social issues that cause crime, instead of terrorizing communities. The Break the cycle bill, is an opportunity to reclaim public safety and create accountable communities in service of equity and healing. We need Congress to take action now!
Here is the Petition:
Dear Representative, 

I am calling on you, in partnership with Color of Change, Fund Peace, and the Invest In Us Gun Violence Prevention Coalition to prioritize passing the Break the Cycle of Violence Act. 

We must understand gun violence as a public health crisis and address it with the same urgency as COVID-19.  For decades, Black and Idengenious communities have borne the disproportionate impact of gun violence in this country. That's why we are calling on you to look at gun violence through a public health lens, analyze root causes, and fund evidence-based community violence prevention programs. 

We believe those closest to the pain must be closest to the power. That's why we're imploring you to leverage the expertise of those directly impacted by gun-related trauma. The Invest In us and Fund Peace campaign calls on Congress to support this bold and necessary investment to end the gun violence epidemic. 

Sincerely,

Your Name