Tell Mayor Lori Lightfoot: Fire the officers who abused Anjanette Young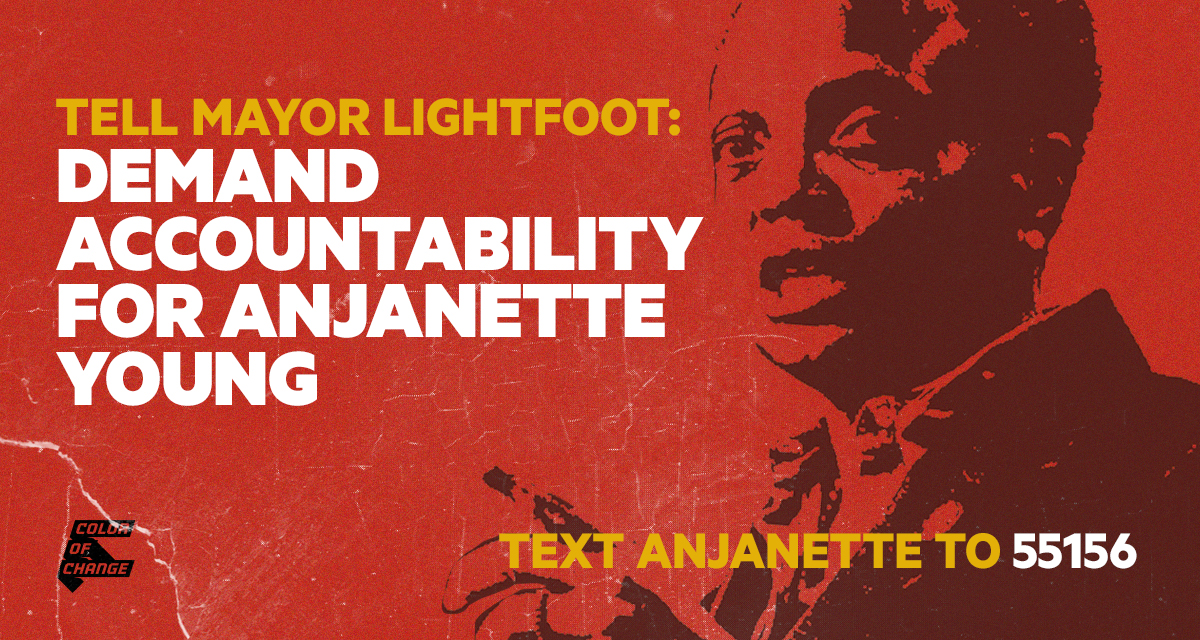 Chicago Mayor Lori Lightfoot ran on the promise that she would reform the city's notoriously racist Police Department but, her lawyers fought in court trying to cover for police officers who used an incorrect no-knock search warrant to brutalize an innocent Black woman. Armed with a warrant granted on faulty information, at least nine Chicago police officers barged into the apartment of social worker Anjanette Young on February 21, 2019. Within seconds of busting open her door, officers handcuffed her, naked, and did not allow her to get dressed for nearly half an hour. Ms. Young told the officers 43 times that they were in the wrong place and that they had the wrong person.
Instead of pushing for transparency and accountability, Mayor Lightfoot's legal team asked for a judge to punish Ms. Young — accusing her of leaking the video of the search. Mayor Lightfoot seems to care more about keeping information hidden than she does about disciplining the people responsible for Ms. Young's abuse. Demand that Mayor Lightfoot fire the people responsible for this baseless warrant and launch an investigation into the city's use of no-knock warrants.
Here is the Petition:
Dear Mayor Lightfoot

I am disturbed by the video of police breaking into the home of Anjanette Young on February 21, 2019. I am even more troubled by your administration's attempts to block the release of the video and to punish the woman subjected to this abuse.

Nearly two years after Ms. Young was forced to stand naked in her own home while at least nine police officers executed a baseless no-knock warrant, the Police Department still won't say if the officer who requested this unfounded warrant has faced consequences for their actions. Furthermore, the Chicago Police Department will not share if the people responsible for the assault on Ms. Young have been punished.

You have a responsibility to Anjanette Young, and all Chicago residents, to fire those responsible for what happened on February 21, 2019 and to launch an investigation into the city's use of no-knock warrants so that this never happens again.


Sincerely,
[Your Name]