Show Cyntoia Brown your support, send a letter today!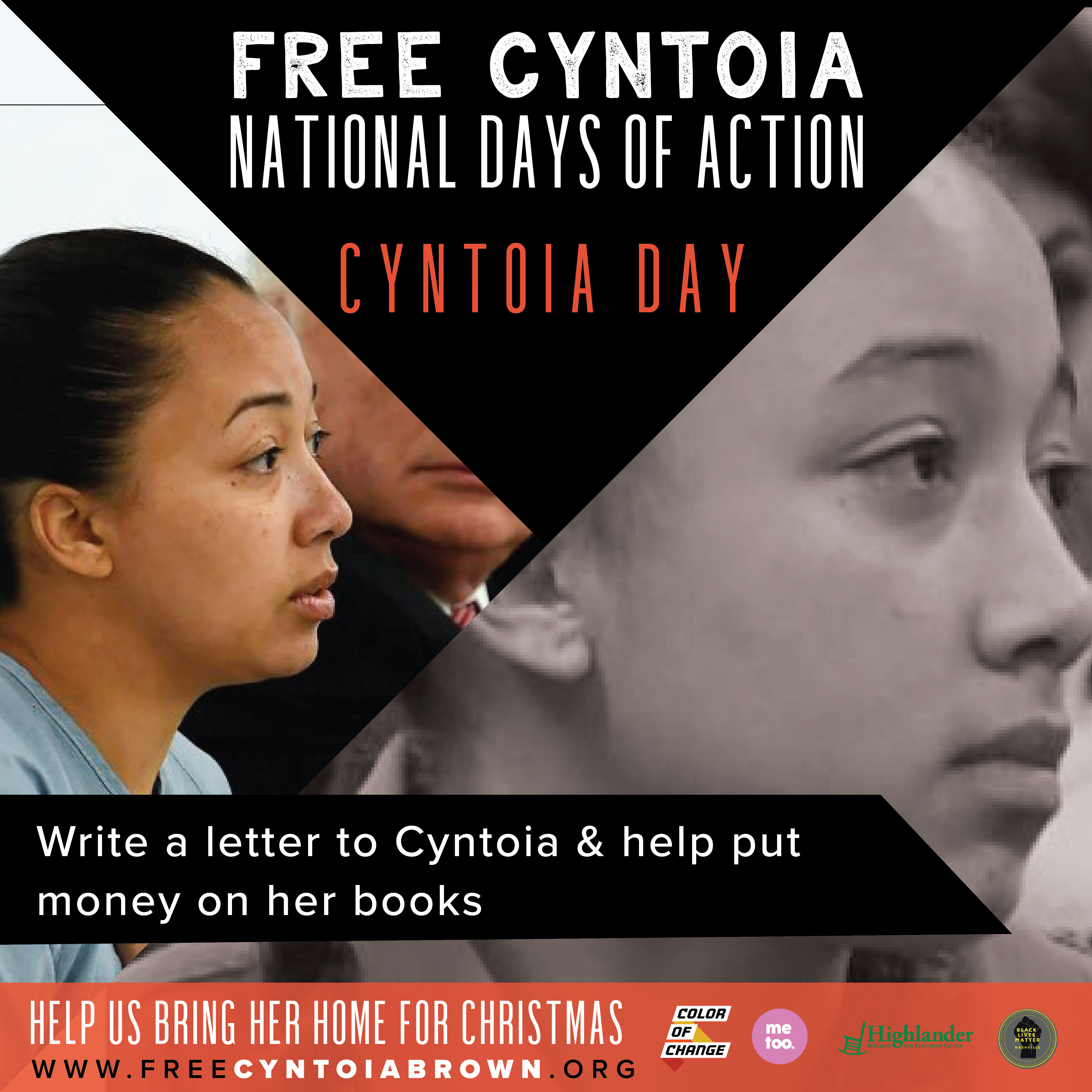 Cyntoia is finally coming home--but the work doesn't stop here.
After over 14 years of serving a life sentence, the work Cyntoia put into securing her own freedom has paid off, the work that so many organizers and advocates put into pressuring the gatekeepers of the criminal legal system has paid off, and the work that you put in making phone calls, writing letters, and making sure everyone knew her story has paid off. We are powerful beyond measure.
Let's be clear: Cyntoia should have never been put in a cage for daring to survive in the first place. She now faces 10 years of supervision upon her release in August 2019--and that's not justice. But it brings us hope to know that she will soon be home with her family, and that the other Cyntoia Browns out there, who are fighting for their own freedom, can see that nothing is impossible. We can end the criminalization of Black girls who survive and stop the system from locking Black children in cages and throwing away the key before they even get their lives started. We have a lot more work to do--both to support Cyntoia until she is officially free, and to keep the fight going for other women and girls just like her. One thing we can do to keep supporting Cyntoia until her release is to keep writing her letters--will you join us? 
Write her a letter, from your heart, showing your support--and we'll send it in the mail.