Protect the United States Post Office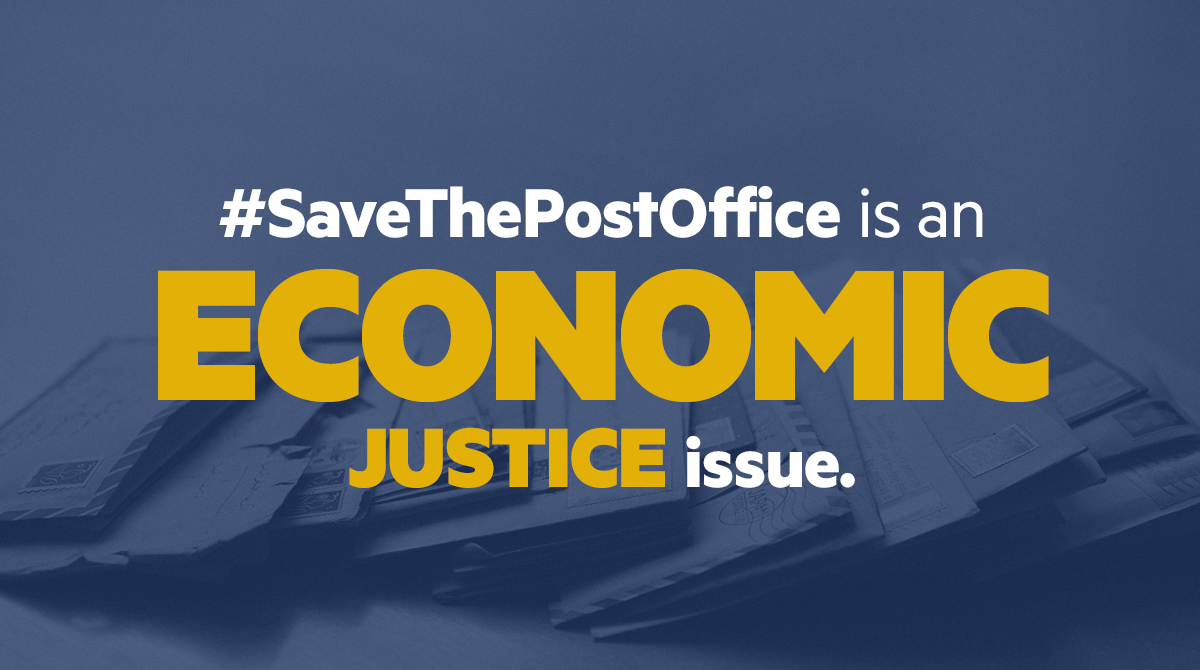 As the COVID-19 pandemic continues to unearth the many ways the lack of investment and infrastructure has a devastatingly violent effect on society, the United States Postal Service (USPS) has emerged as yet another clear example of those transgressions. The nation's largest and most popular agency, with a reach of 35,000 retail units and leads in the employment of women and communities of color, can exceed a function beyond delivering mail...and that's exactly why it's being gutted. 
With the largest reach of any agency, the post office can be reimagined to meet the needs before us: protecting and ensuring we can all safely vote this year; serving as a public banking alternative, leading the way for sustainable energy and responding to our country's ongoing food insecurity. The post office is representative of the best of public infrastructure with a proven history of meeting the essential needs of all. 
Postal workers are doing vital work keeping the country going in unprecedented times. By moving medicines and vital supplies to people across the country, many small businesses and individuals are relying on the Postal Service to receive and deliver mail and packages. Postal workers are as concerned as any other frontline worker right now as they are doing hard jobs in difficult circumstances. This not only underscores the need to protect postal workers, many of whom are Black and people of color but the agency in and of itself.