Tell Syracuse University to punish students who commit hate crimes, not peaceful protestors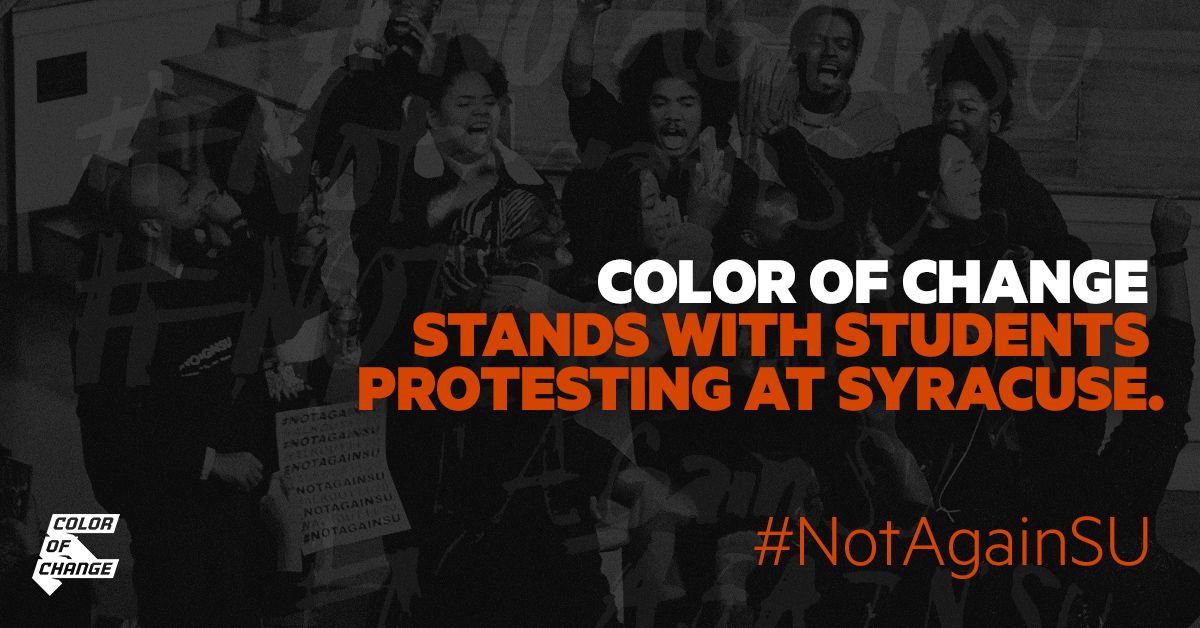 Syracuse University has been suspending Black students for protesting, and blocking them from receiving food and feminine hygiene products. Yes, you read that correctly; instead of punishing the students on campus who are committing various racist, homophobic, and anti-Semitic hate crimes, the University is suspending the students who are protesting against them. This is a gross mistreatment of students who are fighting for their right to be safe on campus.
Since November, student protestors have been trying to get the administration at Syracuse to take action against the hate crimes occurring on campus. In support of the students, more than 21,000 Color Of Change members signed a petition that brought attention to student protestors' demands for accountability. The situation is so dire that the governor of New York, Andrew Cuomo, attempted to intervene, demanding accountability from Chancellor Kent Syverud. Despite these actions, the administration refuses to make changes to increase transparency around, and accountability for, hate crimes happening on campus. 
Syracuse students are demanding changes that are long overdue, and the students need our help to get the administration to respond to their demands. Write to Syracuse University leadership and tell them to reinstate the students they've suspended, punish students who commit hate crimes, and institute student protestors' demands for transparency and accountability.