Governor Cuomo: Protect New Yorkers from the predatory bail industry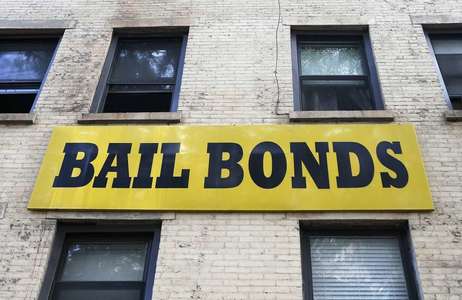 The bail industry is wreaking havoc on families and communities in New York, and Governor Cuomo is doing nothing to protect us. Just last year, the bail bond companies extracted between 16 million and 27 million in wealth from communities in New York City--mostly from poor people looking to pay their way to freedom. Despite lots of political posturing acknowledging the harms of the industry and its predatory practices, even going as far to say he would eliminate cash bail, we've seen very little action from Cuomo's administration. And now, in a weak response to community pushback, he has proposed new regulations that will continue to let the bail industry off the hook even more. These are some of the weakest regulations we've ever seen and we have to stand up and demand Cuomo live up to his word and take a zero tolerance approach to stopping bail industry abuse. 
The bail bond industries exploitative practices greatly harm our people. Bail bondsmen in New York are notorious for taking longer than a week after they received payment to actually post the bond. You could pay for your sons release and still have to wait a week for him to come home, this is what happened to Belva when her son was arrested in 2016 and detained at Rikers Island. In addition to the quarter-million dollar loan she took out to bring her son home she also spent thousands of dollars on hidden fees and premiums.
But here's the thing: Cuomo is susceptible to our pressure and we can get him to do the right thing with the right amount of public pressure. After over a year of grassroots communities demanding that Governor Cuomo investigate the bail bond industry, he finally did over the summer. This was a huge WIN and wouldn't have been possible without your support. Now we have to keep the same energy up to make sure that Cuomo won't get away with doing the bare minimum to respond to community needs. His office must put forth stronger regulations that actually make it possible for exploitative bail agents, like the one who took advantage of Belva, to have their licenses suspended and go out of business. Right now, Cuomo's regulations would only require that the bail agent give Belva a hard-to-read and long document to describe the ways she's being exploited--without actually helping her. Governor Cuomo's proposed regulations to "reform" the industry are far too weak and New Yorkers deserve better--but the bail industry is going to send comments in droves to keep these regulations as weak as possible. That's why we need to come together again to show Cuomo what the community really needs. 
New Yorkers have until November 5th to summit feedback on the proposed regulations of the bail bond industry and to demand real reform and better protections for people forced to secure bail money to bring a loved one home. We have to make sure the Department of Financial Services sees more comments from community members than they do from the bail industry. Will you join us in flooding the comments with letters demanding the bail enforcement New York deserves?