Tell the leaders of Boy Scouts to end their partnership with Border Patrol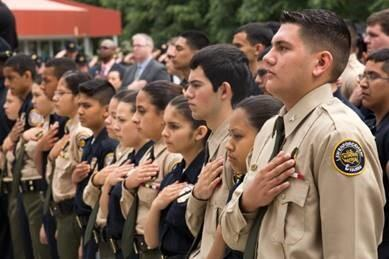 Hurricane Dorian has caused massive damage in the Bahamas."But when Bahamian people attempted to enter the U.S. to seek refuge, Border Patrol sent them back. This is particularly egregious; Bahamian people are looking to come to the U.S. so they can be safe and access the supplies they need to live. But Donald Trump won't allow it. He claims that the Bahamas are full of 'very bad gang members,' and other coded racist language to justify restricting Bahamian people's access. It is unjust that our country's leaders have instructed Border Patrol to turn Bahamian people away.   
While the Trump Administration and Border Patrol continue to prohibit people who are seeking refuge from entering the U.S., The Boy Scouts of America continue to encourage their scouts to participate in the Law Enforcement Explorer Program, a training partnership that grooms scouts to become Border Patrol agents. At a time when Border Patrol is being used to carry out Trump's racist, xenophobic agenda, is used to separate families at the border, and is used to prevent Bahamian people from seeking out safety in the U.S., it is unacceptable that the Boy Scouts provide their scouts for this program.
Write to the leaders of the Boy Scouts of America and tell them to end their partnership with Border Patrol.