The Mashpee Wampanoag Tribe Needs Our Support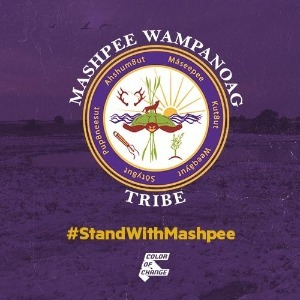 The Mashpee Wampanoag Tribe, also known as the People of the First Light, has inhabited present-day Massachusetts and Eastern Rhode Island for more than 12,000 years. After an arduous process lasting more than three decades, the Mashpee Wampanoag were re-acknowledged as a federally recognized tribe in 2007. In 2015, the federal government declared 150 acres of land in Mashpee and 170 acres of land in Taunton as the Tribe's initial reservation, on which the Tribe can exercise its full tribal sovereignty rights. The Mashpee tribe currently has approximately 2,600 enrolled citizens.
In response to attempts to build a casino on protected land, Trump by way of his administration decertified the sacred and protected land of the indigenous Mashpee people. Trump feared their attempts at economic security would interfere with his business interests. This is colonialism in a mutated form. But we have time to stop this. The Mashpee Trible has a court hearing on this attempt by the Department of the Interior and the Senate has proposed legislation to undo this harm. We must stand with the Mashpee and call on those that represent us to protect the land and sovereignty of the Mashpee. Join us and #StandWithMashpee.