Call Now: Stop SB 10 -- California deserve real money bail reform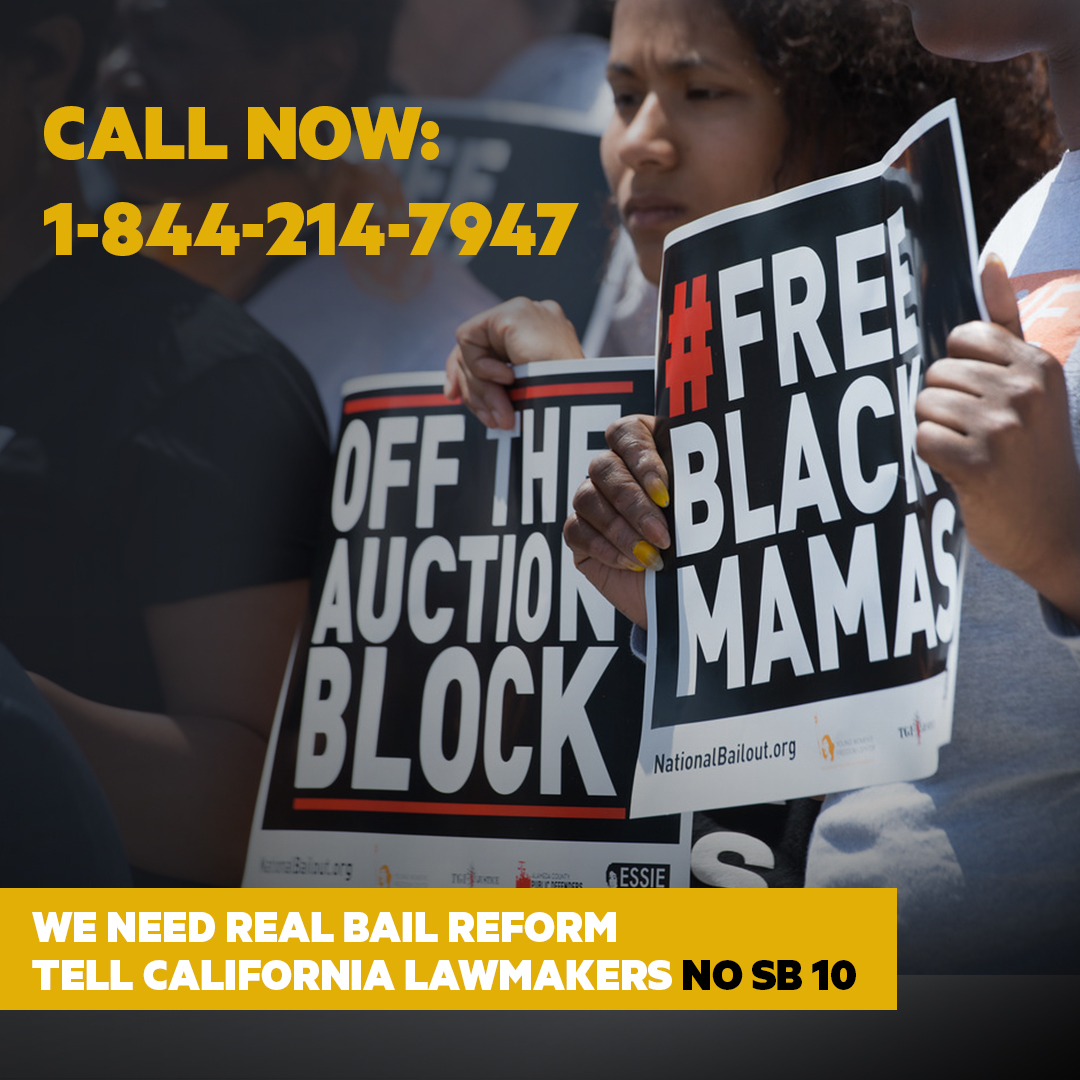 Real bail reform is in jeopardy. This week, after Senator Robert Hertzberg rushed a completely gutted Senate Bill (SB 10) to a vote on the CA assembly floor, it's now passed both the Assembly and Senate. Not only is the bill bad, but now Governor Jerry Brown may sign it into law. After nearly 2 years of advocacy and grassroots groups fighting for real bail reform in SB10, Hertzberg chose to go in the opposite direction. SB10 has been gutted and amended, reflecting a bill the CA Judicial Council came up with that trades in an exploitative money bail system with expansive preventative detention -- a tool that allows judges to keep people incarcerated pretrial.
Thousands of people are locked up in jail in California without convictions all because of high bail amounts. This disproportionately affects many poor, Black people. The vicious money bail system causes people to lose their jobs, homes, and the ability to live out their lives. Bail bond corporations exploit and make big profits off of families and their loved ones. The money bail system must end. Elected leaders have the responsibility to fight for real changes that will remove the unnecessary burden of our communities being trapped into debt simply because people cannot afford to buy their freedom.
We don't need legislation that uses just a different mechanism to keep communities of color incarcerated -- we need real reform. Our fight must grow louder and stronger.
Provide your number below and our handy tool will call you and connect to Governor Jerry Brown's office.  If we already have your number, just click "Call Now."